Friday, December 10, 2021
This webinar will be held via Zoom.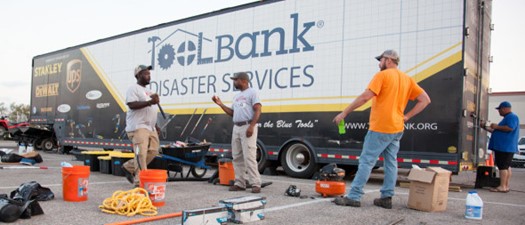 Join us for an informational session about ToolBank USA. In this short webinar, we'll watch a 15-minute video about the organization and time for Q&A with Patty Russart, CEO of ToolBank USA.
ToolBank serves community-based organizations by providing tools, equipment & expertise to empower their most ambitious goals. They have affiliates in a number of metropolitan areas and are looking to expand to new markets. They loan tools to nonprofits for pennies on the dollar - or for free in the case of diaster recovery locations.
This webinar is free and open to the public.
For More Information: