Why partner with the Coalition for Home Repair?
Together, we can make a bigger impact.
Home repairs are an important solution to the affordable housing crisis and we can address the need more effectively and efficiently together.
Through the Coalition for Home Repair, nonprofits, businesses, governments, and individuals partner on projects that improve lives and restore communities.
Coalition Members completed 71,024 home repair projects in the last 5 years. Coalition Members repaired homes for:

29,048 older adults
20,002 people with disabilities
10,416 children
3,285 veterans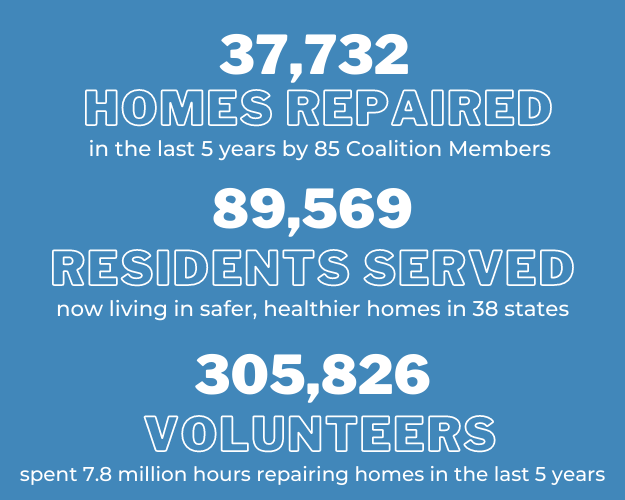 ---
We're the premier nonprofit resource for home repair organizations.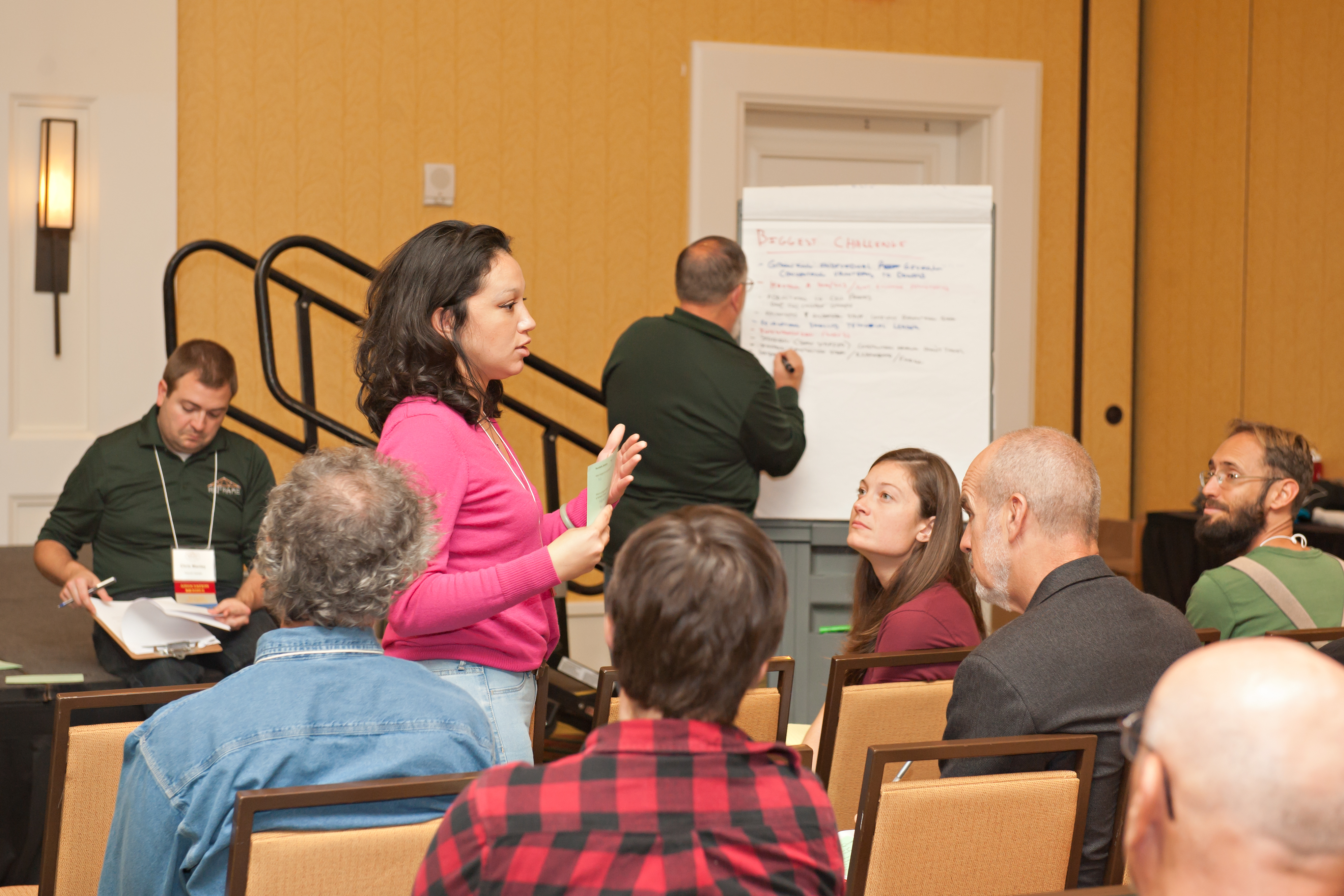 The Coalition for Home Repair is the premier nonprofit organization promoting and supporting the work of home repair and rehabilitation partners nationwide.
We offer resources for anyone repairing homes for low-income households. Membership benefits include access to resources like grants, in-kind donations, templates and best practices, networking and advocacy opportunities, discounts from suppliers, free educational webinars, and more.
Some Coalition Members have dozens of staff while others are small and volunteer-led. Some focus solely on home repairs while others provide a variety of social services. Some of our Coalition Members are faith-based while others are secular. We support independent nonprofits, organizations affiliated with other housing networks, local governments, and churches. Meet our members!
---
Partnering with the Coalition is easy!
Our small staff is passionate and knowledgeable about home repair programs. We provide exceptional support for organizations that repair homes and personalized opportunities for business partners and sponsors.
The Coalition makes it easy for corporations and foundations to distribute grants, in-kind donations, and other resources to home repair programs across the country.
We offer membership options for organizations that repair homes, other housing networks, foundations and banks, businesses of all sizes, and individuals.
Other opportunities to get involved: donate to our nonprofit and sign up for our e-newsletter. Together, we can restore vibrant communities nationwide!