Why Home Preservation?
Repairs are one of the most affordable housing solutions.
Many people think of affordable housing as vouchers, rental assistance, tax credits, and newly constructed homes with low-interest loans. However, home repairs and modifications are also an important solution to the housing crisis.
Home preservation is the best and most affordable housing option for millions of low-income households.
9 million low-income renter households have significant repair needs, and 6.6 million low-income homeowner households are in need of home repair.
Building new homes won't solve the problem. For every affordable housing unit that is built, two others are lost to abandonment, deterioration, or conversion to more expensive housing. It also costs about 26 times more to build a new affordable home than to repair an existing one ($100,000 vs. $3,800).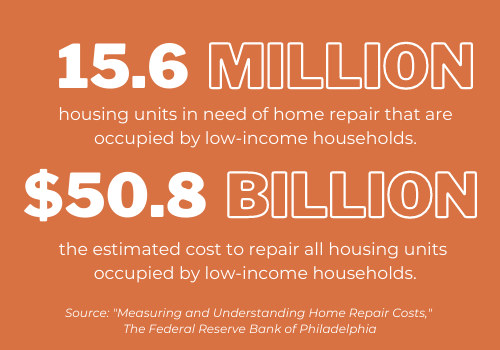 ---
Substandard homes urgently need fixing.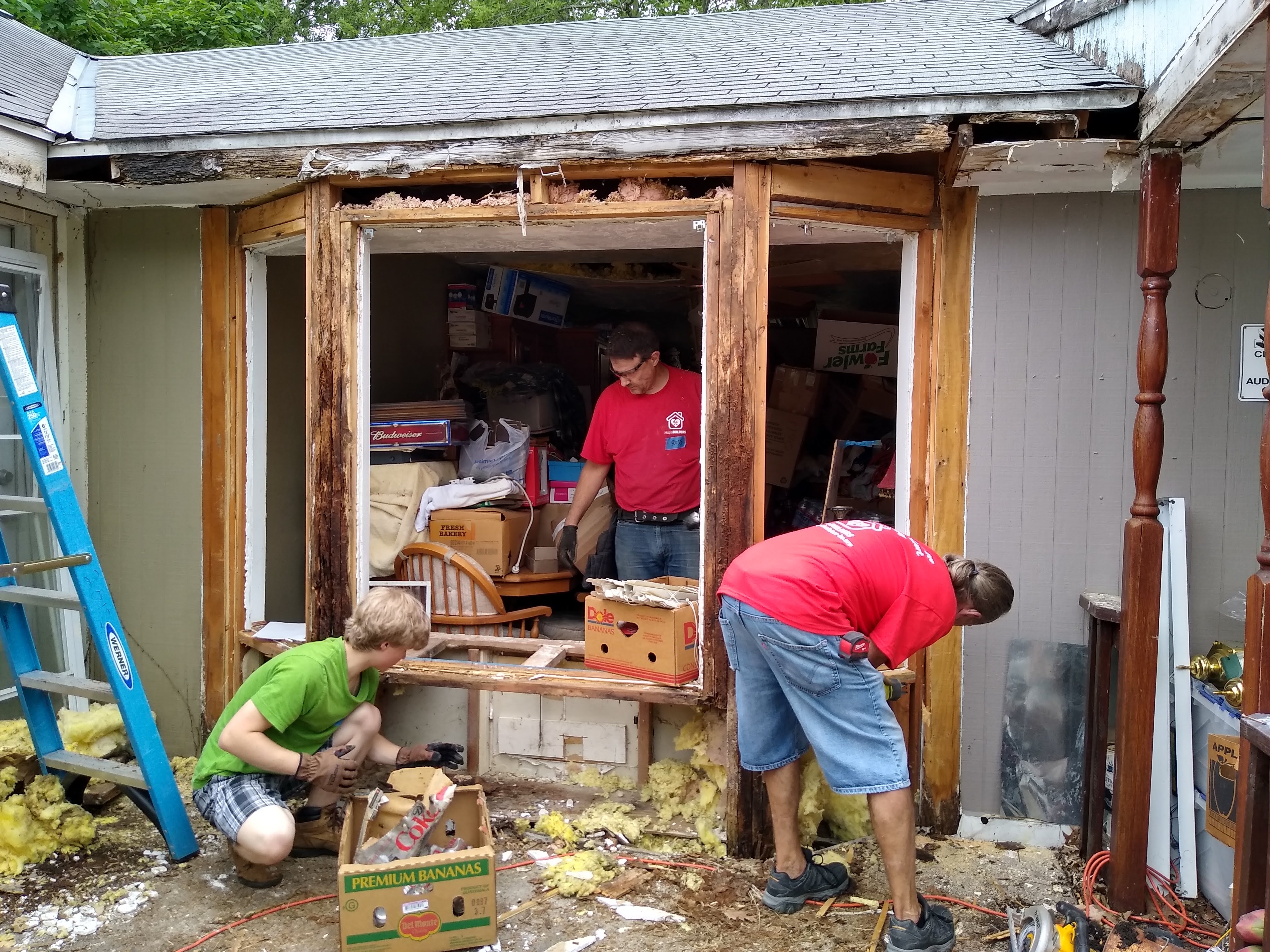 According to the American Housing Survey, approximately 6 million homes in the United States are substandard, meaning that they pose a risk to the health and well-being of their occupants, visitors, and neighbors.
The Center for Housing Studies at Harvard University reports that the median age of the U.S. housing stock increased from 24 years in 2007 to 41 years in 2019. Older housing generally requires more repairs than newer housing. In fact, 45% of homes built before 1940 are in need of repair.
A third of all occupied homes have structural, plumbing, electrical, and/or heating problems, leaks, and/or pest infestations. Even more homes have poor indoor air and water quality or lead contamination.
Most substandard homes are occupied by people who need physical and/or financial assistance with repairs. The pandemic has resulted in even more people needing help with repairs, as the cost of some lumber products increased by nearly 500% in one year.
---
Home repair is a form of much-needed health care.
The Centers for Disease Control and Prevention has identified investing in home repairs for low-income households as a high-impact strategy for addressing root causes of poor health.
Home repairs and modifications allow people with disabilities, Veterans, and older adults to avoid institutional care and stay in their homes. Aging in place is the preference of most people.
Health is so greatly impacted by the condition of a home that every $1 spent on urgent home repairs can save $19 in Medicare/Medicaid costs, according to the North Carolina Housing Finance Agency.
The cost of housing-related health hazards measures in the tens of billions annually. Repairing homes not only improves occupants' physical and mental health, but also saves taxpayers' money.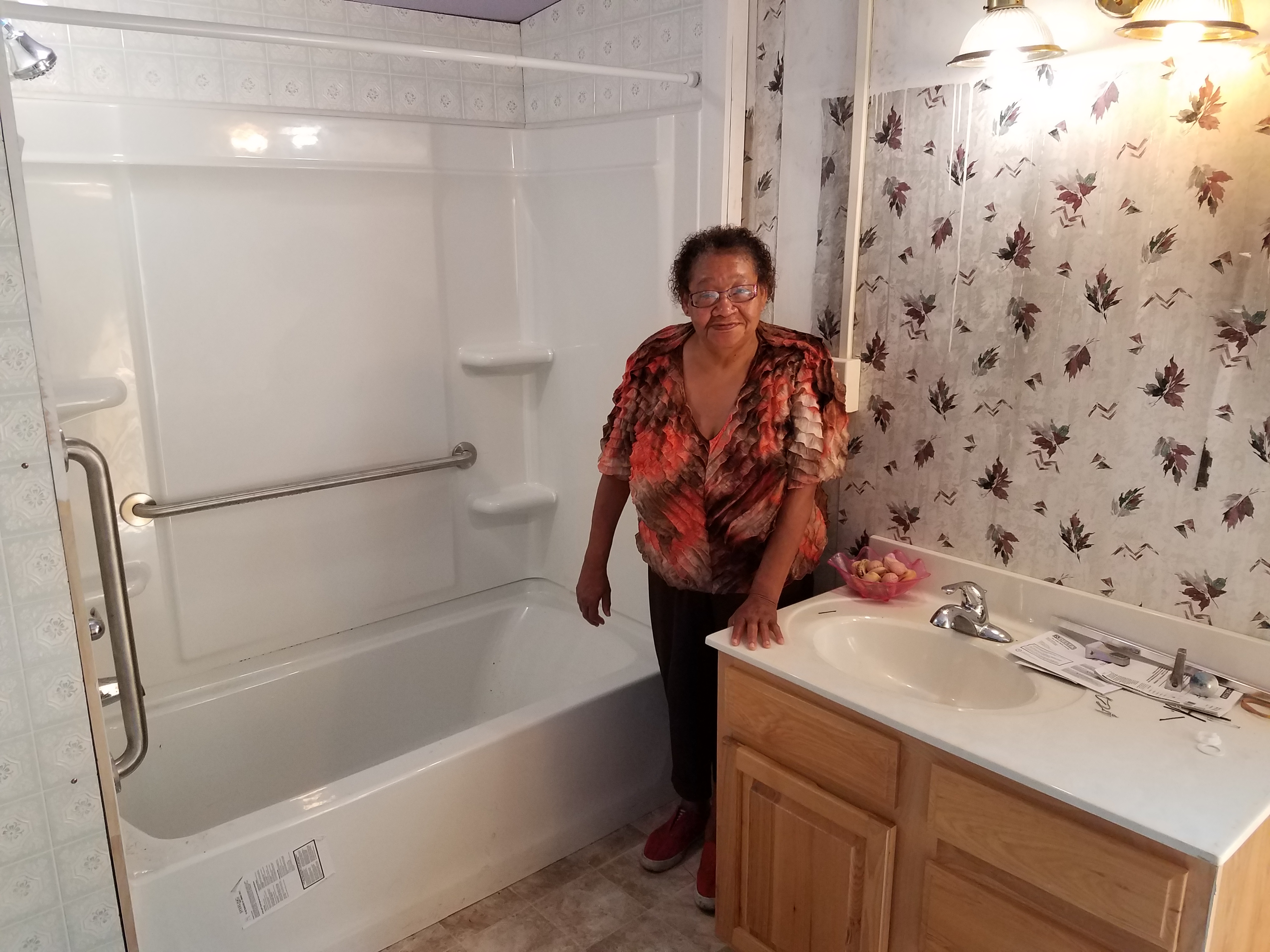 ---
Communities benefit from home repair.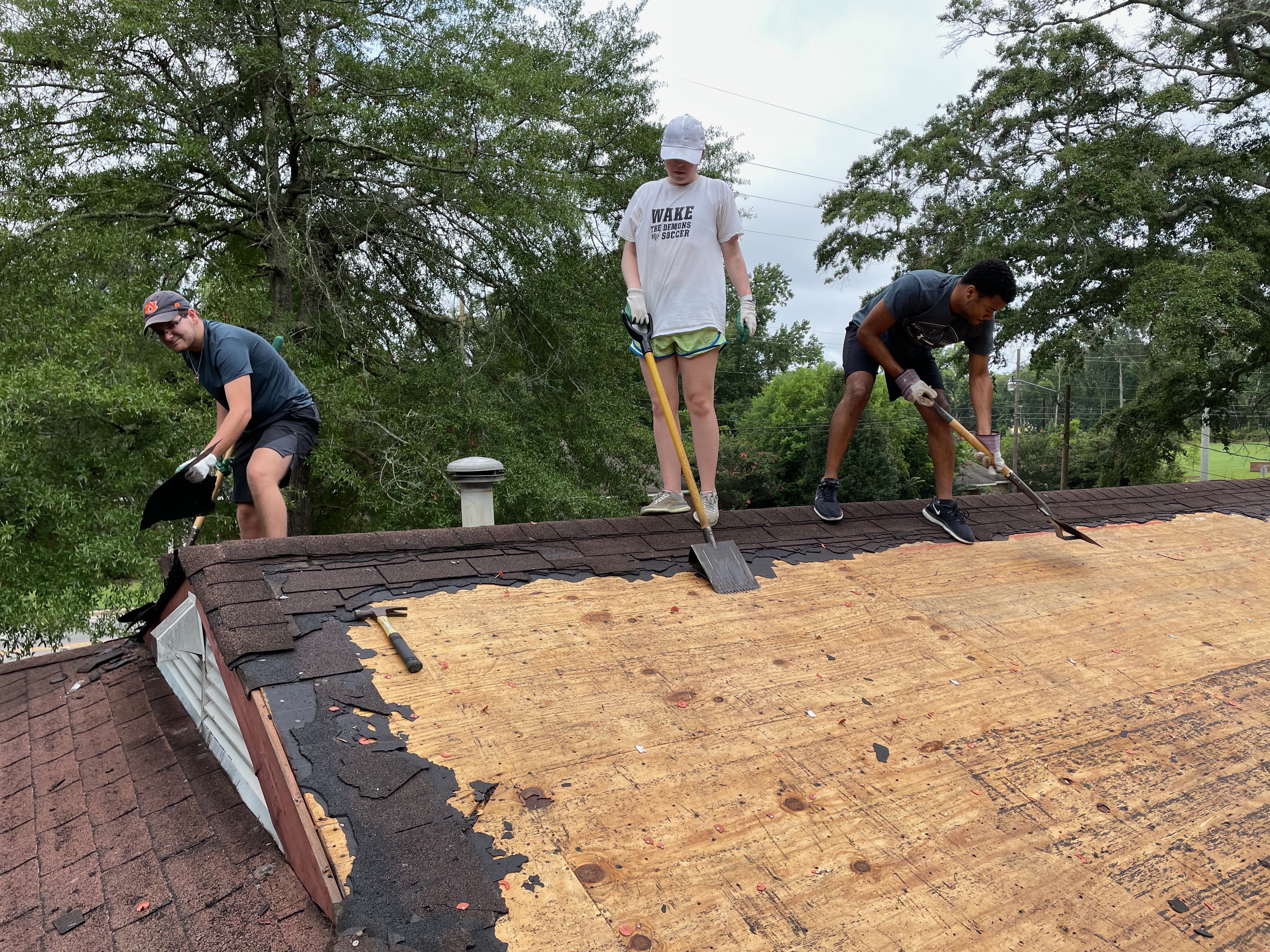 Home repairs are an effective way to address crime through non–police interventions, according to the University of Pennsylvania. In Philadelphia, home repairs resulted in a 21.9% reduction in total crime, and the number of units repaired directly correlated with decreased crime.
Investing in repairs can also prevent homes from falling into severe disrepair, lessening the risk of property abandonment that can lead to overall community decline, according to the U.S. Department of Housing and Urban Development.
When a low-income home is renovated, the property value increases which benefits the entire neighborhood. Repairing homes is the key to restoring vibrant communities nationwide!