St. Vincent Mission
Coalition Member
Member Since: 2018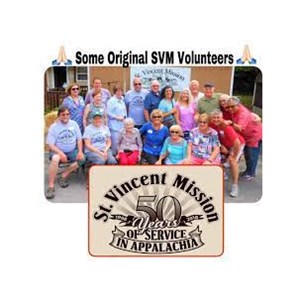 Organization Overview
St. Vincent Mission is a community of people in Appalachia dedicated to sharing the expression of Christian Values. We believe that all persons have a God-ordained right to the basic needs of life in order to meet their full potential. This is accomplished through concrete programs that encourage discovery, development and use of our personal gifts.
Our Mission is one of HOPE that leads us toward a vision of continuous growth.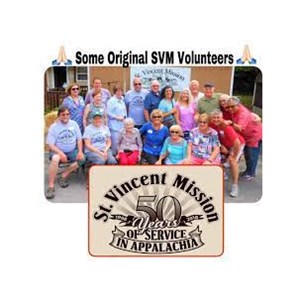 Types of Volunteer Projects
Minor repairs (yardwork, painting, etc.), General repairs (accessibility, repairs, etc), Major repairs (room additions, etc)., New construction, Demolition, Other (non-construction projects)
Types of Volunteers
Adult, High School, Middle School, Individual
Location of Volunteer Opportunities
What is your organization's religious affiliation?
Membership Level
Organization Size
Medium: budget under $1M or 2-3 employees